The first week of rehearsals was one full of deep, and exciting conversations with several cinematic allusions, and character/relationship sketching. We have begun the journey of building family and friendship histories while getting acquainted with the nuances of the Philadelphia culture/landscape. Zooming further out, the back drop in which the world of Leftovers rests is The United States of America, 2014. In spirit of examining a world from macro to the micro, I have begun with a list of the major current events that happened in 2014 Nationally, followed by some highlights of what was happening in pop culture as well. These highlights help to color the backdrop in which the characters of the play live their lives–the energy of the atmosphere in which they breathe and navigate through the world.
CURRENT EVENTS 2014: 
Barrack Obama was in the second year of his second term of presidency.
The shooting of Michael Brown: August 9, 2014, in Ferguson, Missouri, a northern suburb of St. Louis. Brown, an 18-year-old African American, was a suspect in a "strong-arm" robbery of a convenience store. Brown was fatally shot by Darren Wilson, a 28-year-old white police officer. National protests were organized through social media in response to the shooting of Michael Brown and the police response to protests in Ferguson, Missouri.
The shooting of Eric Garner: On July 17, 2014, Garner died in Staten Island, New York City, after a New York City Police Department (NYPD) officer put him in a headlock for about 15 to 19 seconds while arresting him. NYPD officers approached Garner on suspicion of selling single cigarettes from packs without tax stamps. After Garner told the police that he was tired of being harassed and that he was not selling cigarettes, the officers went to arrest Garner.
Protests and social media for #BLACKLIVESMATTER: Right after the grand jury decision not to indict the police officer involved in killing Eric Garner in New York City, the hashtag #BlackLivesMatter joined #ICantBreathe and #HandsUpDontShoot in mobilizing activists and concerned people to join protests against police brutality and to demand improvement to relations between the police and communities of color.
Domestic Violence in the NFL: TMZ releases full video of Ray Rice hitting then-fiancée Janay Palmer in an Atlantic City casino elevator. The public had previously seen only video of Rice dragging Palmer's unconscious body from the elevator, and the full footage brought about increased criticism of the NFL's handling of the incident and Rice's punishment
Malaysia Airlines Flight 370 disappears: The flight was a scheduled international passenger flight operated by Malaysia Airlines that disappeared on 8 March 2014 while flying from Kuala Lumpur International Airport, Malaysia, to its destination, Beijing Capital International Airport in China. With all 227 passengers and 12 crew on board presumed dead, the disappearance of Flight 370 was the deadliest incident involving a Boeing 777.
Immigration issues reach humanitarian crisis status: The deluge of unaccompanied migrant children over the southwestern United States border throughout spring and summer presented a new, humanitarian crisis for the American government. Over a 12-month period ending on September 30, immigration agents picked up 68,541 unaccompanied children fleeing from violence and poverty in Central America — a 77% increase from the previous year.
The wage gap widened: Even though the employment situation was improving and the U.S. economy is measurably stronger, the gap between the wealthiest Americans and the middle class has never been wider.
The rise of ISIS: Although the Islamic State (ISIS) began its rise in early 2014, the world took notice of the militant group when it embarked on a bloody campaign through Iraq in June, capturing city after city and forcing more than 1.7 million to flee.
First Lady Michelle Obama tweets #BringBackOurGirls in response to the April 14 kidnapping of 230 girls from a Nigerian school by militant group Boko Haram.
Bill Cosby Sexual Assault Allegations: Bill Cosby appeared in court on charges of sexual misconduct on Wednesday, for allegedly drugging and violating Andrea Constand in 2004. She is one of dozens of women to have put her name to accusations of sexual abuse, harassment and attempted abuse against Bill Cosby. The comedian and his lawyers have long denied the allegations, renewed interest in which have led to the cancellation of his stand up tour and of his planned NBC sitcom, as well to a host of universities, Disney World and other institution withdrawing honors and distancing themselves. There are 57 women and the dates their accusations became public start from as early as 2000.
POP CULTURE 2014: 
Robin Williams commits Suicide: Williams had battled severe depression for years and had recently been diagnosed with Parkinson's, his widow, Susan, revealed after his death.
Lupita Nyong'o delivers speech at Essence Black Women in Hollywood event. The actress's poignant words about being African-American and feeling beautiful became an important contribution to the global discussion about race and beauty.
The ALS Ice Bucket challenge goes viral. Regular folks and famous people dumped ice-cold water on their heads and shared their videos on social media, raising more than $100 million for charities related to fighting ALS (amyotrophic lateral sclerosis).
Ellen's Oscar Selfie that became the most retweeted picture in history. 
 A hacker leaked Jennifer Lawrence's Nudes all over the internet.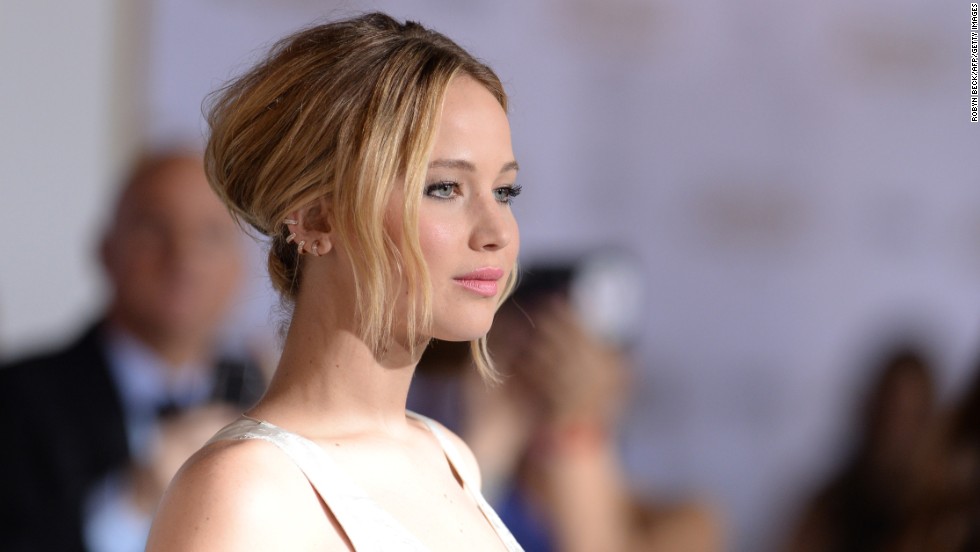 Kim Kardashian Breaks the internet with her dual magazine cover on Paper Magazine.
"Saturday Night Live" hired Sasheer Zamata, its first black female cast member in six years.